| | | |
| --- | --- | --- |
| | C.B.B.A. Members Show - 2007 | |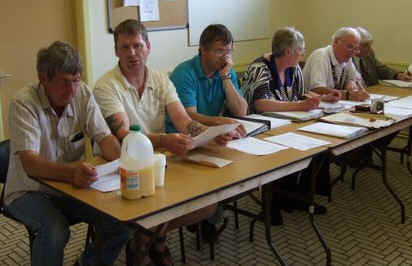 The Show this year attracted a benched entry of 100 birds; two up on last year. We also decided to invite two B.S subsidiary Panel judges along namely Paul & Nicky Stannard giving then an insight into what to look for when judging the Clearwing variety, as we know budgerigar content is of paramount importance along with condition, and must comes first as with all varieties, however variety content is also very important balancing the two is not always easy.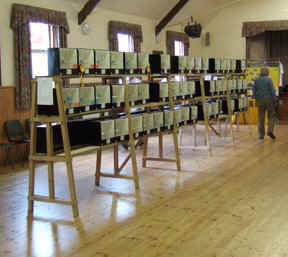 At the end of the day Paul & Nicky thanked us for the kind invitation, and found the exercise very rewarding. Perhaps this is the way we should approach the show in the future.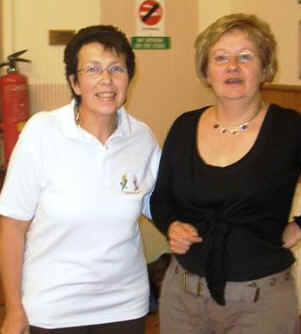 The entry from my point of view as the judge, was a little disappointing, however the standard in all sections was very good for such an early event, as one would expect the champion section dominated with some excellent exhibits in Any Age and Young Birds, with no indication in the main that the lower sections exhibitors are catching up, only time dedication and quizzing of the champions will resolve this anomaly. Please stay dedicated your time will come.
The Guppy & Barnes partnership entered a very strong team, taking both the Yellow-wing & White-wing awards, with the Best Clearwing award going to their Yellow-wing Young Bird, an exhibit with excellent Budgerigar and Variety content, I am sure we will hear a lot more of this bird during the coming months.
In general I thought the Young Birds had the edge over their Any Age counterparts, a sure indication that we are all heading in the right direction.
My congratulations go out to all the members who entered birds, without you we would not be able to run the show
Phil Proctor. Judge
SPECIALS LIST
| | |
| --- | --- |
| Best Clearwing in Show | Guppy & Barnes |
| Best Yellow-wing in Show | Guppy & Barnes |
| Best White-wing in Show | Guppy & Barnes |
| Best Yellow | G Doody |
| Best White | J Harvey |
| Best Champ Clearwing A-A | M & P Freemantle |
| Best Inter Clearwing A-A | G Fisher |
| Best Novice Clearwing A-A | G Doody |
| Best Beginner Clearwing A-A | J Harvey |
| Best Junior Clearwing A-A | N-A |
| Best Champ Clearwing Y-B | Guppy & Barnes |
| Best Inter Clearwing Y-B | G Fisher |
| Best Novice Clearwing Y-B | G Doody |
| Best Beginner Clearwing Y-B | T & A Wilson |
| Best Junior Clearwing Y-B | N-A |