Crested BC - 2006 Club Show
The CBC club show is held in conjunction with the BS World Championship show and a full report will produced shortly. Best Crest in Show went to a quality exhibition budgerigar shown by Pat & Gren Norris, unfortunately they are not members of the CBC so the CBC award for Best Crest in Show went to the next in the line up, a normal sky full circular cock bred and exhibited by Donald & Adam Bruton (Edinburgh) . The Norris' bird was a sky full circular; the quality of the crest was not as good as many of the other exhibits but the bird itself stood head and shoulders above the other crested budgerigars. Best Young Bird Crest went to the C & D Jones partnership with a wonderful yellow full circular cock. 76 crests were entered with at least a further 10 in the sales class, all of which went off the shelves at break neck speed. Sadly, the AGM was poorly attended, please remember we are a small club and any offer of help, whether it be to man the club stand, write articles for the Chronicle or even volunteer for a minor office would be much appreciated.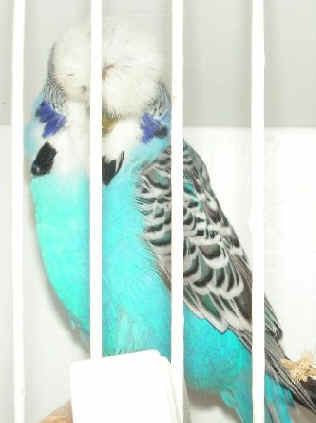 BS award for Best Crest on Show 2006 P & G Norris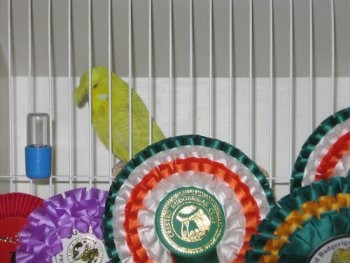 Best crest young bird C & D Jones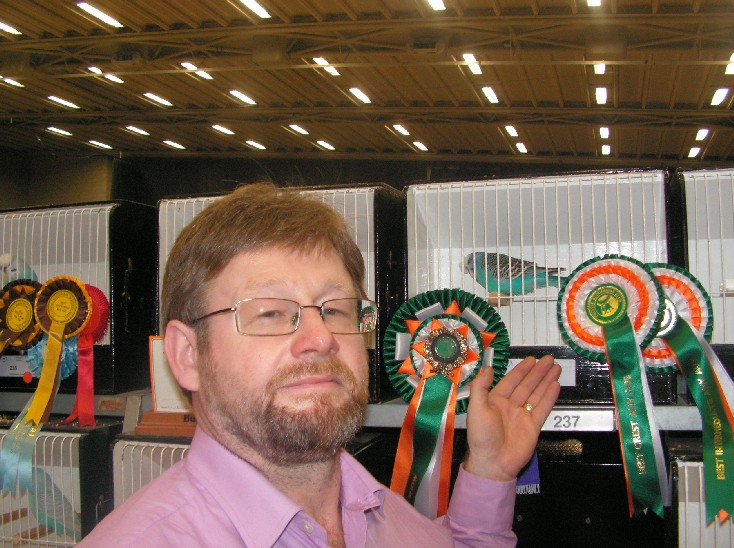 CBC Best crest in show 200 D & A Bruton (Edinburgh)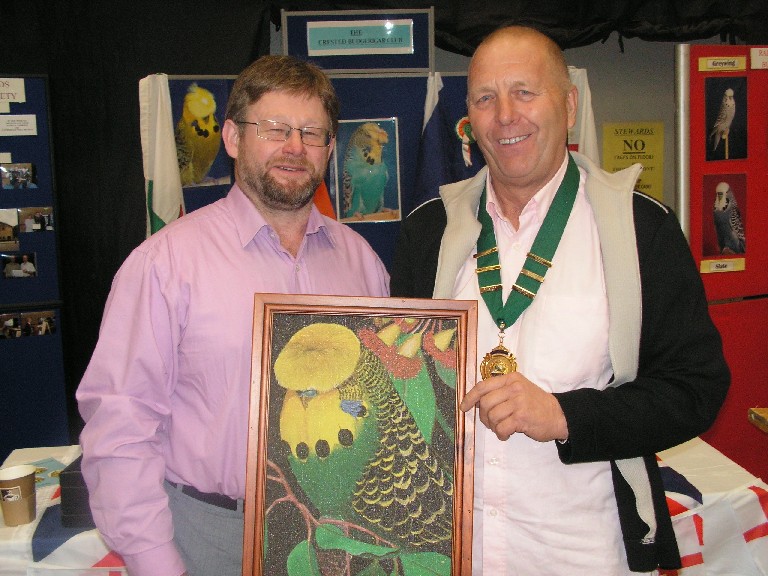 Mike Widdowson presenting the BRASEA award for Best Crest in Show to a CBC member to Donald Bruton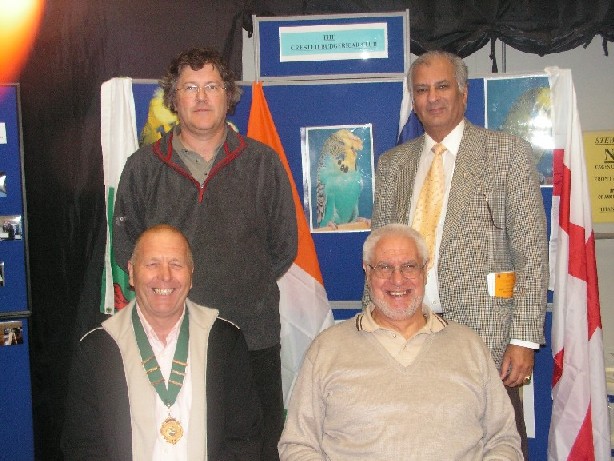 Office bearers relected at the AGM 2006 (Clockwise from top left) Chris Hawkins-editor;
Ghalib Al-Nasser- chairman; Bill Searle-secretary/treasurer and Mike Widdowson-president/patronage secretary.